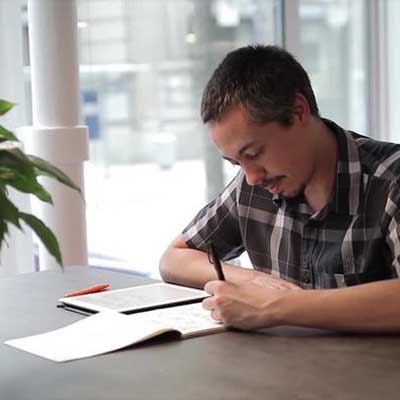 iSketchnote: From Pen And Paper To iPad
Save the doodles, sketches and ideas for this "smart" sketchbook. The iSketchnote combines the versatility of an iPad and sketchbook in one. Designed by ISKN Team, a company that combines household tools with the power of technology, this "smart" iPad cover uses sensors that track the swift movement of a pen. The pen is not an electrical or battery-powered pen, instead it is a "real" pen that has a magnet ring embedded in it to interact with the sensor on the screen. Pens come in various colors that iSketchnote recognizes when in use. So when drawing in orange, for example, the app will recognize the color and apply accordingly. Sketches and notes can then be synced and saved and be replayed and shared on social media networks such as Facebook, Twitter and Google Plus.
To date, 1,8111 backers have pledged $255,980, surpassing the $35,000 goal with nine more days to go. The funding period ends Oct. 10.