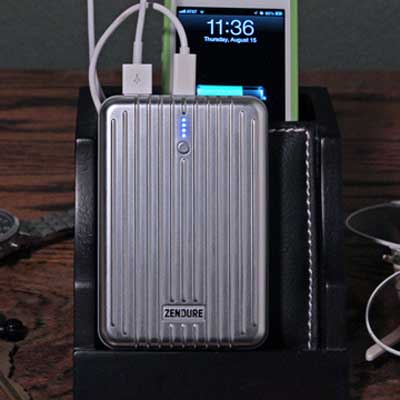 Zendure: Crush-Proof External Batteries For Everyday Life
When on the go, the beeping of a dying smartphone can fill a user with anxiety. Designed by two longtime friends, Zendure charges most smartphones devices via USB. This energy-efficient battery can charge at 3.7 volts, whereas other devices require 5 volts. The front and back covers are also shock-resistant. Currently there are three models with three different capacities. The latest external battery, the A5, is equipped with a 17,000-mAh capacity and a glow-in-the-dark rubber belt.
So far, 1,020 backers have pledged $85,440 of the $30,000 goal with eight more days to go. The funding period ends Oct. 9.