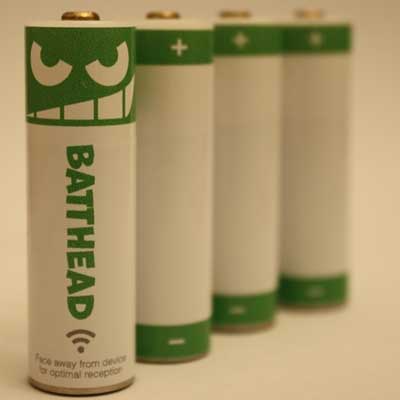 Batthead: A Battery In Charge
Don't let its tiny size fool you. Designed by a computer scientist and electrical engineer, this standard-size AA battery isn't the normal AA battery. Batthead is a small but mighty rechargeable battery that allows the handler to control various tasks. Batthead works by first being placed in a device with other AA batteries. A user then connects Batthead to his/her smartphone, where Batthead can then control battery-powered gear. Through the app, Batthead can turn on and off devices based on orientation, movement or proximity. Other tasks include silencing items and sending autonomic notifications. This Bluetooth-connected device is only compatible with iOS devices.
So far, 71 backers have pledged $4,269 of the $137,000 goal with 22 more days to go. The funding period ends Oct. 22.