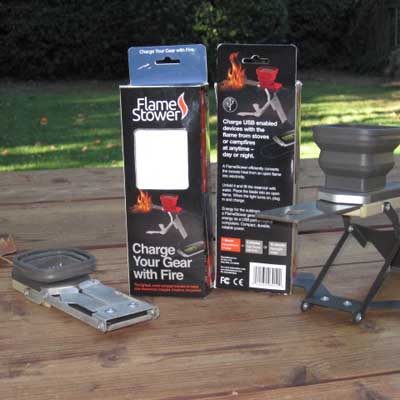 FlameStower: Charge Your Gear With Fire
When camping in the great outdoors underneath the stars, fire is essential for cooking, heat and light. With FlameStower, fire can do more than just that. Designed by a duo with a desire to create new energy, Andy and Adam ended up with a product that converts fire into electricity. FlameStower is a portable device that can charge cellular devices without an outlet. By unfolding the lightweight device's legs, putting water into the reservoir and then placing the device's blade in a flame, it can easily charge a phone. So whether a smartphone is needed for GPS navigation on a camping trip or there is a power outage, FlameStower is the perfect device for keeping a phone charged.
To date, 307 backers have pledged $21,535, surpassing the $15,000 goal with 24 more days to go. The funding period ends Oct. 24.