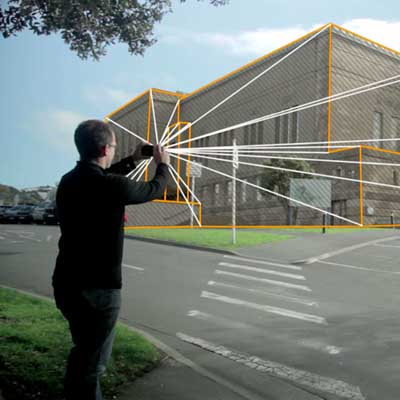 Spike: Laser Accurate Measurement, Modeling On Smartphones
Be ready to measure, map or model the outdoor territories with Spike. Designed by a young engineer, this app brings an accurate laser to snap, measure, map and 3-D model any object that is up to 200 yards away. By simply taking a snapshot, Spike can analyze laser accurate measurements and create the model of an object or building. Spike measures the distance to an object using the laser range finder, measures the volume and area of objects and then models it in 3-D. The data can then be shared. This app is great for architects, engineers, interior designers and film set locators.
So far, 169 backers have pledged $46,209 of the $100,000 goal with 30 more days to go. The funding period ends Oct. 29.