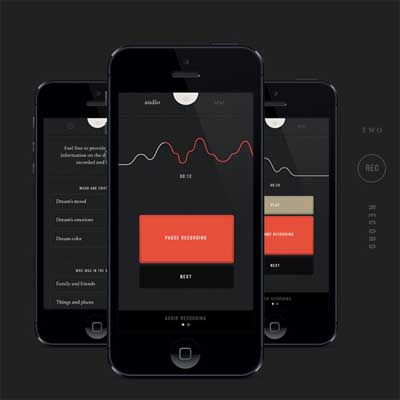 Shadow: A Community Of Dreamers
Dreams often feel so real, as if they are a distorted reality, but once awoken from slumber, individuals realize it was just a dream. Usually within five minutes of waking, 95 percent of dreams are usually forgotten. To help with that is Shadow. This app helps users wake up, record and remember their dreams. Designed by an innovation strategist, Shadow was built to connect the space between the dreams and what it all means. After waking up from a set alarm, users type, speak or answer questions to record what occurred in the dream, and that information then stored in Shadow's dreaming community repository. After a period of time, patterns begin to surface. As the app is used more frequently, Shadow promises a more exact and fulfilling experience. Different dream schemes and context can be explored from a shared community.
To date, 2,582 backers have pledged $57,660, surpassing the $50,000 goal with 33 more days to go. The funding period ends Nov. 2.