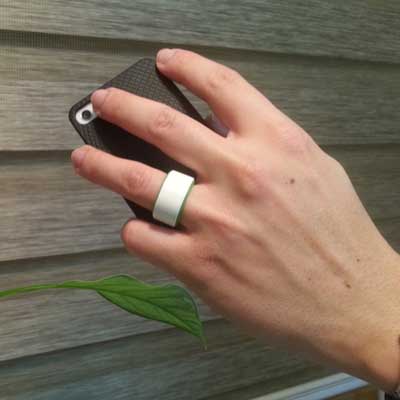 Tuit: An NFC-Powered Mobile Security Ring
This piece of jewelry is more than a metal band. Designed by a marketing and media professional, systems engineer and lawyer/entrepreneur, Tuit is a mobile security ring that secures Android-based mobile devices. By slipping the ring onto a finger, the ring interacts with a mobile device using the Tuit mobile app. After identifying the rightful user, the phone unlocks instantly. While mobile devices are secured with PINs and passwords, Tuit will allow only the person with the ring to access the device.
So far, 165 backers have pledged $4,947 of the $100,000 goal with 31 more days to go. The funding period ends Oct. 31.