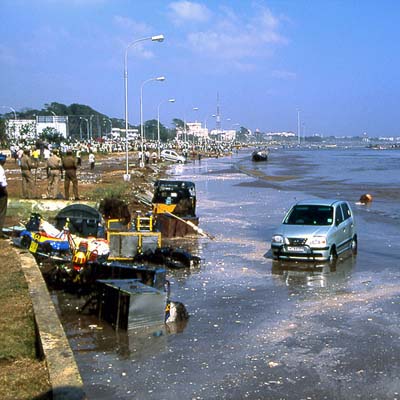 Potential Breaks: Tsunamis
Tsunamis are a series of waves caused by sudden displacements in the sea floor, landslides or volcanic activity, and can range in size from a few inches to massive walls of water, according to the National Oceanic and Atmospheric Administration.
When it comes to IT supply chains, tsunamis hitting Japan because of its location on the Ring of Fire have caused the most disruption. Other tsunamis have caused massive damage and loss of life throughout much of Asia's island nations and coastal areas, but to date Japanese tsunamis have had the greatest IT impact.