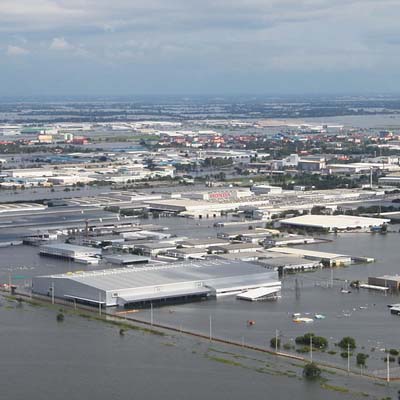 Potential Breaks: Floods
Floods caused by typhoons, monsoons and human activities are common throughout Asia and have in the past impacted both IT production and the shipment of IT products.
While it is easier to build infrastructure such as dams and canals to mitigate the potential damage caused by floods than it is to mitigate damage from earthquakes or tsunamis, the fact remains that huge investment would be needed to control flood damage. And given the unpredictable nature of flooding, such investments are long shots.