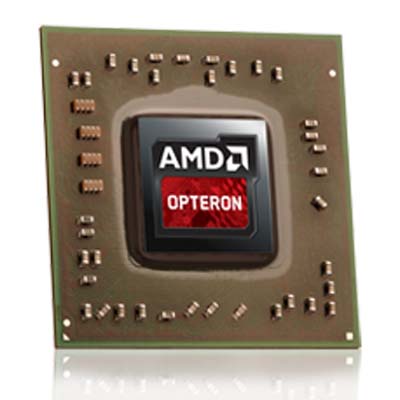 Chips: AMD Opteron X-Series
AMD claims its contribution to the microserver market, the "Kyoto" Opteron X-series, offers the highest density and power efficiency of any small-core x86 processor, including Intel's Atom.
Unveiled in May, the AMD Opteron X-Series was optimized for scale-out server architectures. They come in two versions. The AMD Opteron X2150 consumes as little as 11 watts and integrates CPU and GPU engines with a high-speed bus on a single die. This lets customers use AMD Radeon HD 8000 graphics technology for multimedia-oriented server workloads. The AMD Opteron X1150, which consumes as little as 9 watts, is a CPU-only version for general scale-out workloads.