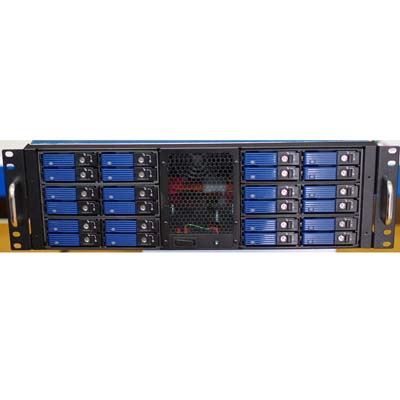 Servers: Avantek ARM Server
Leicestershire, U.K.-based Avantek Computer offers a 3U ARM Cortex-A9 processor-based server featuring 48 server nodes and up to 48 SSDs or 24 hard drives plus 24 SSDs, with 1:1 node-to-drive mapping. The solution can scale to up to 4,096 nodes, with power consumption of 5 Watts per node.
Each 3U chassis, with 48 nodes, includes 192 processor cores and 192 GB of RAM, with a total power consumption of fewer than 150 Watts, the company said.