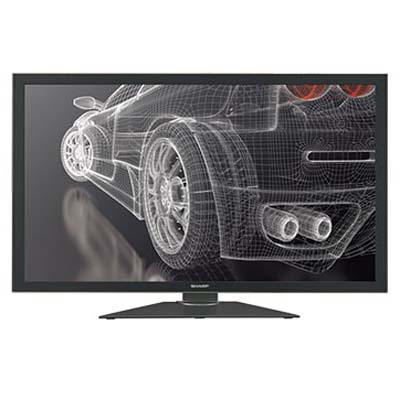 Sharp PN-K321 Ultra HD Monitor
The next big thing in digital displays will be Ultra HD -- four times

the resolution of today's 1080p. Among the first out of the gate was

that's ideal for medical imaging, CAD/CAM, video production and

other applications that rely on crisp resolutions and accurate colors. It

employs a technology Sharp developed called indium gallium zinc

oxide, or IGZO. It's faster, thinner and more translucent than today's

active layer technology -- amorphous silicon -- and can, therefore,

allow more light to pass through more densely packed pixels. The

result is greater resolution displays with faster refresh rates that use

less energy to run and require less cabinet space to keep cool. Interestingly, Sharp's new technology also has persistence

characteristics that enable it to maintain unchanged portions of the

display without the aid of the graphics processor, a capability that's

expected to be of great benefit to mobile devices. Apple is reportedly

evaluating IGZO for a future version of the iPhone. Pricing starts around $4,000.