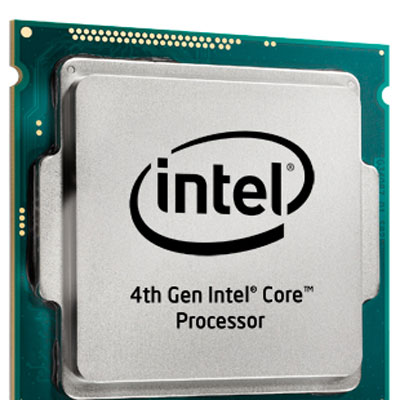 1. Intel's Haswell x86 Microprocessors
Intel's Haswell fourth-generation processor with integrated "Iris" graphics delivered an extremely power-efficient CPU. The family of chips delivered eight threads running at 3.5GHz with the ability to scale to 3.9GHz. While the performance boost is impressive, the real breakthrough for Intel with its Haswell processor had less to do with huge performance gains and more to do with extending the battery life of a notebook to (in some cases) 10 hours.
Intel also upped its mobile game last year, announcing it would release new Atom chips, codenamed "Bay Trail," for tablets and hybrid notebooks in 2014 as it chases its stated goal of boosting mobile chip graphics performance by 15 times and processor performance by five times by 2016.