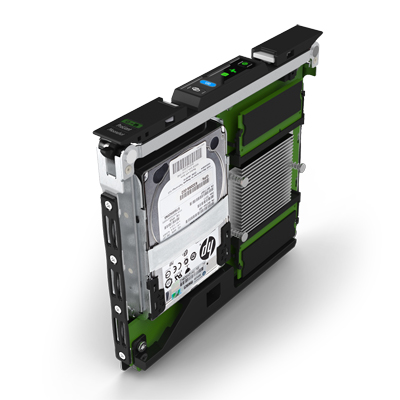 2. The Ups And Downs Of Microservers In 2013
One of the biggest CPU wars to break out among chip makers was the race to provide low-powered chips to a nascent microserver market. AMD introduced two low-power quad-core Opteron server chips called X2150 and X1150, targeted at microservers. In October, Dell demonstrated a 64-bit ARM server based on a CPU from AppliedMicro. Hewlett-Packard stepped up its microserver game with a Moonshot cartridge based on Intel's 64-bit "Avoton" Atom processor.
The microserver battle also left some casualties. HP had to scrap its plans to offer a new 32-bit ARM processor from Calxeda, the EnergyCore ECX-2000, for its Moonshot server system when Calxeda abruptly shuttered in December after it ran out of funding.