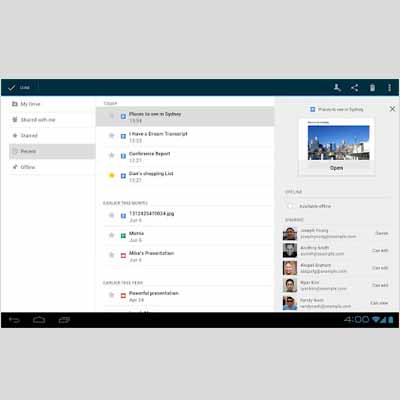 Direct Access To Box, Drive
For devices running neither Android Kit Kat nor iOS, the M476 supports HP's ePrint App and ePrint Enterprise service, which permit smartphones and tablets to output via Wi-Fi Direct or by sending email through the service to an email address corresponding to the printer. What's more, this method doesn't require the source device to join the network on which the printer resides. "It's our own short-range peer-to-peer technology that's only used for that," said Laing. "So it's really simple and hackers can't break into it." Devices with NFC simply tap their device on the printer's hot spot to activate printing that's encrypted and password-protected.
The M476 also can print documents in cloud-based storage completely on its own. "More and more SMBs are adopting cloud-based document management systems. So we now have connectors in the device for Box, Google Drive or [HP's own] Flow CM," said Laing. This enables the printer to connect directly to accounts in those systems and print documents.