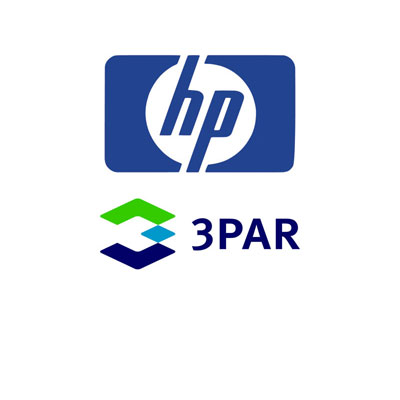 3. HP Acquires 3Par After Bidding War With Dell
$2.35 billion for a storage virtualization startup? That's what HP paid for 3Par, a Fremont, Calif.-based developer of enterprise-class storage arrays that use clustering, tiered storage, and thin provisioning to allow applications to be configured with more storage capacity than is physically available. It's a sizable gamble for an unproven company, but HP is betting that 3Par will end up being an invaluable part of next generation IT infrastructure.
Dell and HP engaged in a fierce bidding war for 3Par that ended up more than doubling Dell's initial bid of $1.16 billion, which was itself somewhat surprising given that 3Par had $168 million in sales in its most recent fiscal year. Many industry pundits believe HP overpaid for 3Par, but this was clearly a situation in which keeping a strategic startup from a rival was worth ponying up the extra cash.