Data Center On The Brain: 10 Scenes From VMware Partner Exchange
10:00 AM ET Tue. Feb. 15, 2011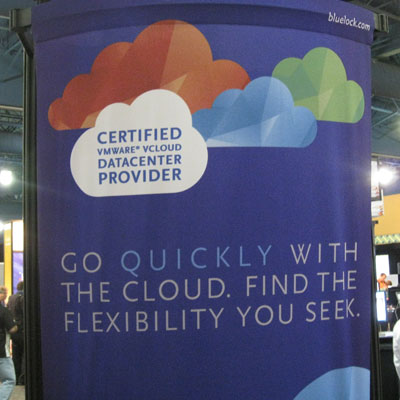 Go Quickly With The Cloud?
At first glance it looked as if Bluelock, an Indianapolis-based VMware partner, was urging customers to rush into cloud computing, which would have been somewhat bizarre and heavy handed. However, what Bluelock is actually saying is that the vCloud Datacenter Services can help companies get up to speed on the cost savings and efficiencies. Much better.
vCloud Datacenter Services is a set of offerings architected and certified by VMware that blend elements of private and public cloud infrastructure, and they're aimed at enterprises that are still worried about security and reliability, quality of service and application portability.