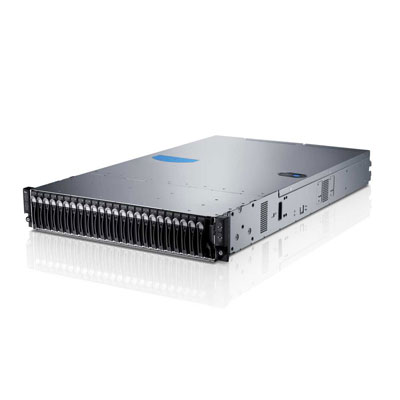 Dell PowerEdge C6145: Looks Can Be Deceiving
Dell's latest PowerEdge server may not look like much, but the Dell PowerEdge C6145, which began shipping on Mar. 1, gives new meaning to high-density computing. Inside this 2U chassis is the capacity for 96 AMD Opteron processor cores, 1 TB of 1333-MHz DDR3 memory, 24 hot-swappable 2.5-inch (or 12 3.5-inch) SATA, SAS or solid state drives, six half-length PCIe x16 expansion cards and a pair of x16 mezzanine slots. These are divided evenly across two fully self-contained and redundant server nodes, each of which slides out for upgrades and service.
After performance-testing the C6145, the CRN Test Center want to describe it as our 2010 Server of the Year squared. Its capacities greatly surpass last year's model, and just one of the C6145's two server nodes nearly doubled the Geekbench score of the reigning champ, the Dell R810.