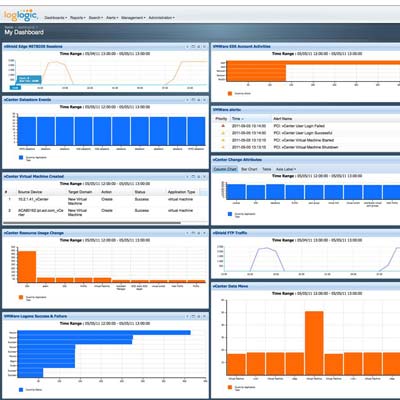 LogLogic Enterprise Virtual Appliance
LogLogic used VMworld 2011 as a backdrop to launch its Enterprise Virtual Appliance(EVA), a software-based product that provides data warehousing and forensics analysis for IT data. EVA is powered by LogLogic's latest 5.2 IT data management engine, and is optimized for VMware-based networking environments.
LogLogic's EVA can generate reports on a regular or on demand basis, and it works with up to 16,000 end user devices, including PCs, laptops, and workstations. According to LogLogic, EVA stores up to 8.5 terabytes for up to 10 years, which makes it a good fit for cloud deployments and virtual data centers.