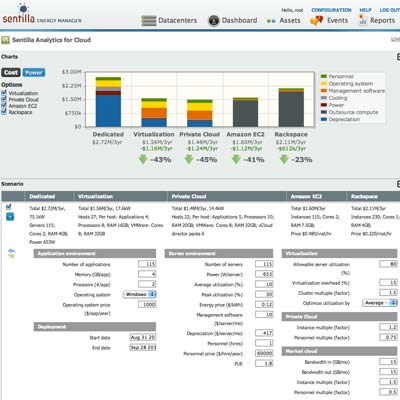 Sentilla Analytics for Cloud
Sentilla, a Redwood City, Calif.-based vendor, unveiled Sentilla Analytics for Cloud, a tool for helping organizations get a handle on the financial impact they'll face in moving their IT operations from physical to virtual and cloud infrastructure.
Specifically, Sentilla Analytics for Cloud calculates the costs involved in migrating existing applications to virtual and cloud environments, as well as the expenses associated with deploying new apps in public and private cloud environments. The tool also provides detailed analysis on physical infrastructure capex, and opex associated with personnel, maintenance, power consumption and software licensing, among other metrics.