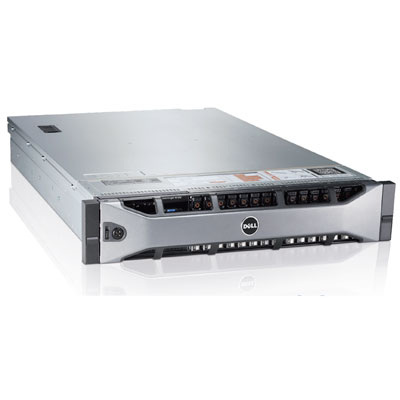 Good-Buy R710, Hello Sandy Bridge
This week Dell began shipping the PowerEdge R720, a replacement for the company's stalwart R710 two-socket, 2U Xeon server. Now in its 12th generation, the PowerEdge R720 centers around Xeon chips built using Intel's 32nm Sandy Bridge process, and that pack as many as eight cores and 16 threads each.
Dell claims that the Sandy Bridge-based R720 reduces power draw at idle by 36 percent and can support 50 percent more VMs than the PowerEdge 710 it replaces. While we can't speak to those claims, the CRN Test Center can report that the R720 outperformed last year's CRN Product of the Year, Servers -- Dell's own PowerEdge C6145 -- by a substantial margin.