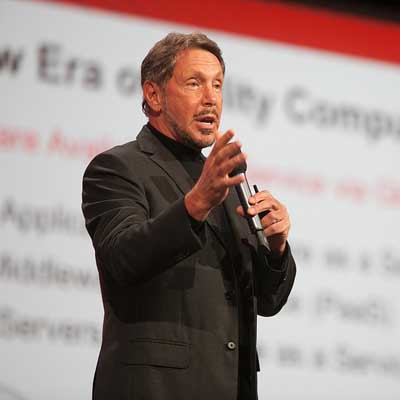 Ellison Kicks Things Off
Oracle CEO Larry Ellison delivered the opening keynote Sunday afternoon, unveiling plans to expand Oracle's cloud offerings to include Infrastructure-as-a-Service for public and private cloud applications.
Ellison also debuted the Exadata Database Machine X3, an upgrade of the database appliance that makes up Oracle's line of "Engineered Systems" that combine Sun hardware with Oracle software. Ellison also announced the Oracle Database 12c, the next generation of the company's flagship database software that's scheduled to ship in 2013.