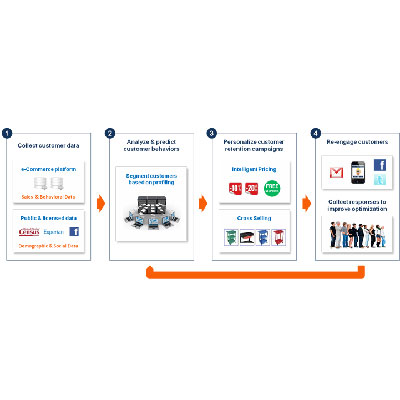 4. Retention Science
Founded in 2011 and officially launched in July, Retention Science developed what it calls the "Customer Profiling Engine," a big data marketing platform that helps online businesses analyze huge volumes of data to build customer loyalty and prevent customer churn.
The startup's applications help e-commerce companies predict how price-sensitive customers are and develop promotions accordingly, to identify where customers are in their "lifecycle" relationship with a business and create retention strategies, and to develop incentives for customers who are active on social networks. The Santa Monica, Calif.-based company is allied with MuckerLab, a Los Angeles technology incubator company.