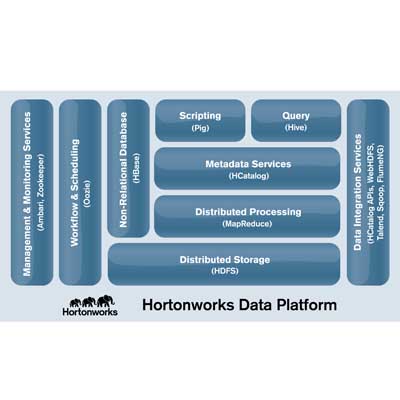 8. Hortonworks Data Platform 1.0
In the year since its June 2011 debut, Hortonworks offered a number of preview releases of the Hortonworks Data Platform (HDP), the company's distribution of the Apache Hadoop platform. But in June of this year, the startup announced the general availability of the long-awaited 1.0 release of the software.
Hadoop was a hot item in 2012, but it's an open-source product that's notoriously difficult to work with. Hortonworks wraps Hadoop with its own data management infrastructure; management, monitoring, metadata and data integration services; and the kind of customer support that businesses expect with commercial software.