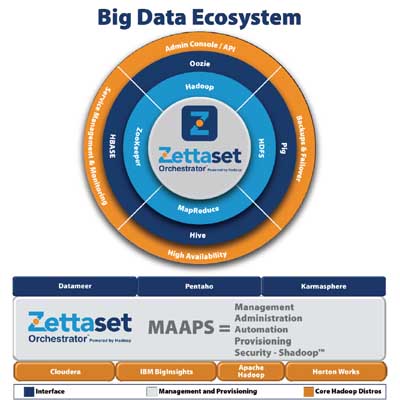 7. Zettaset Orchestrator v5
Zettaset Orchestrator automates the installation and management of Hadoop. Earlier this year at the RSA conference Zettaset outlined an initiative (under the wonderful name "SHadoop" for Secure Hadoop) to address security gaps and vulnerabilities that the company said exists in all distributions of the open-source Apache Hadoop.
Orchestrator v5 provides new access control, policy management, compliance and risk management capabilities to improve Hadoop cluster security and manageability. The software supports Lightweight Directory Access Protocol (LDAP) and Active Directory standards; provides centralized configuration management, logging and auditing tools; and role-based control to improve user authentication and access.