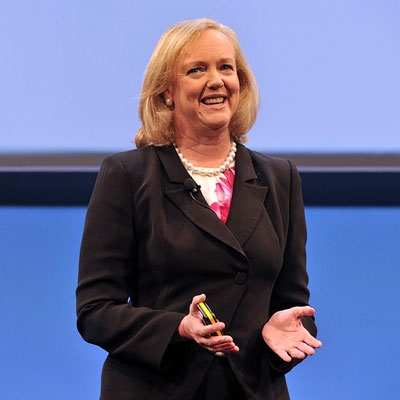 6. We'll Fire Sales Reps That Poach Channel Deals -- Meg Whitman
HP has a strong channel reputation, but its sheer size means not all its sales reps agree with the idea of working hand-in-hand with partners. Channel conflict exists in the HP channel and has for years. Now it's becoming a problem in the Enterprise Group, which does around 60 percent of its business through the channel but also includes large customers that would rather buy directly from HP.
To stamp out this behavior, Meg Whitman is vowing to fire HP sales reps that meddle with channel deals. "We don't have a lot of tolerance for this. If you are scooping a partner deal that you have no business having your fingers in, at all, then we will take care of that," Whitman told CRN in an interview earlier this month." HP partners have heard such claims before, yet no one can recall any sales reps being fired. Which is why they'll believe it when they see HP sales reps changing their behavior. "We have heard this so many times. Unless they actually fire someone, I won't believe it," one HP partner told CRN recently, speaking on condition of anonymity.
{C}