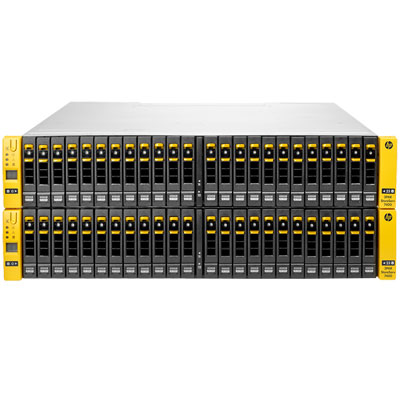 HP StoreSystem Channel-Only Midrange Solution
Nothing makes solution providers happier than a channel exclusive in a red-hot market. That is what HP is providing partners with the new HP StoreSystem midrange solution it unveiled at the partner conference. The offering combines what may well be HP's hottest product right now -- 3Par StoreServe storage -- with HP StoreOnce backup systems. HP guarantees 50 percent less storage capacity using this offering if a customer is moving from a legacy system. One sign of just how big a money-maker this offering will be for partners is the success that solution provider Nth Generation has had selling 3Par.
"We grew our 3Par business 278 percent last year," said Nth Generation Co-founder and Chief Strategy Officer Rich Baldwin. "We have been winning practically every deal we are in."