Channel Chiefs: What Keeps Them Up At Night?
4:00 PM ET Mon. Apr. 15, 2013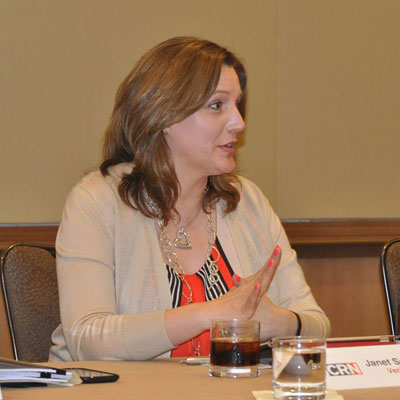 Janet Schijns
Vice President, Medium Business and Channels
Verizon Enterprise Solutions
Smith-Corona keeps me up at night because the year before that technology started to decline, their channel partners had the best year they'd ever had. Why? Because they fell in love with the technology, and then they stuck with it a little too long … They didn't realize that they weren't selling typewriters and pieces of paper with letters: They were selling a powerful answer for people communicating. And then when people started communicating via fax and email and other methods, the vast majority of those partners went out of business. So what keeps me up at night is how do I get that message across to the folks who've been selling network, who've been selling in the closet, who have been selling what they think is a cutting-edge technology when, in fact, it's becoming an enabler for cutting-edge technologies, which I believe are cloud and machine-to-machine.