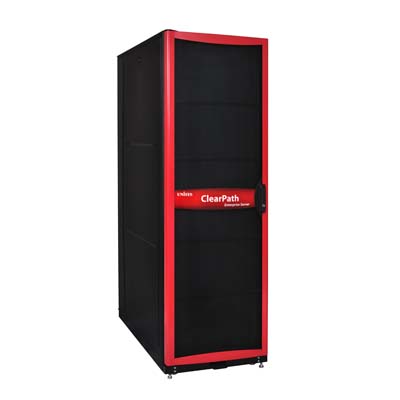 Unisys: New OS Adds High Availability
Unisys in March released a new version of its own server operating environment, the OS 2200, targeting expanded mobility support, open source and security, and flexibility for high-volume transaction processing for its flagship ClearPath Dorado 4200 servers. ClearPath OS 2200 Release 14.0, a software stack of more than 100 integrated applications for the Intel Xeon-based ClearPath Dorado 4200 servers, was enhanced in three main areas.
They include the ClearPath ePortal for OS 2200 specialty partition to enable users to Web-enable enterprise applications without changing the applications themselves for use with Apple, Windows 8, Android and BlackBerry mobile devices. Also included is a new release of the Unisys Operations Sentinel application for automated, unified management of heterogeneous data centers, which includes a simplified Web interface showing the status of all managed devices, as well as support for Transport Layer Security Protocol Version 1.2 for enhanced security in Internet communications.