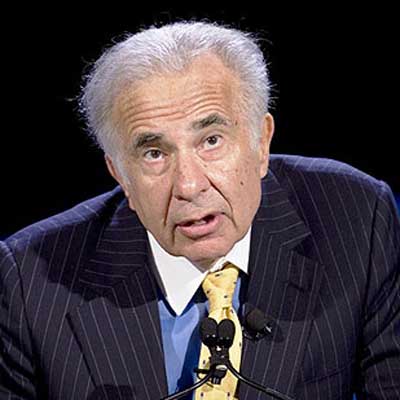 Guessing Icahn's Next Tweet
Icahn hasn't commented (or tweeted) yet, regarding Dell's earnings. But financial partner Southeastern issued a statement to shareholders basically stating Dell is too strong to be sold to Michael Dell for so little. Its statement reads:
"Southeastern has reviewed Dell's fiscal second-quarter earnings results and we are once again encouraged by the strong performance of the Enterprise Solutions, Software and Services business. Dell generated nearly $0.83 per share ($1.5 billion) of free cash flow during the quarter and approximately $2.22 per share of free cash flow over the trailing 12 months, despite its strategy of sacrificing margins for market share. Stockholders should note that this additional $0.83 per share in cash, which is far greater than the $0.13 special dividend being funded off Dell's balance sheet, results in an immediate accrual of $0.70 per share in value to the buyout group. This further supports our belief that the Michael Dell/Silver Lake freeze-out transaction drastically undervalues the business and its future prospects."