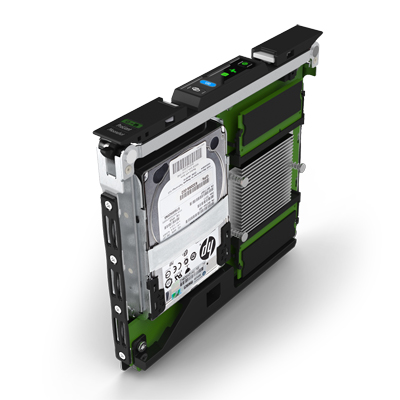 New Innovative Products, Services To Power HP Growth
Whitman says HP has a stable of new innovative products and services to power future growth. Those offerings including new converged infrastructure products like Moonshot (pictured), HP's enterprise-grade public cloud, big data solutions like Haven, Autonomy and Vertica, and security software like TippingPoint, ArcSight and Fortify. "These products I have highlighted are great fast-growing businesses that over time will become bigger revenue engines for HP and will in fact overtake our declining businesses," said Whitman.
Key to HP's successful turnaround, Whitman says, is managing the transition from declining businesses like HP's enterprise business critical systems, traditional storage, consumer PCs and home printing to the new growing businesses.