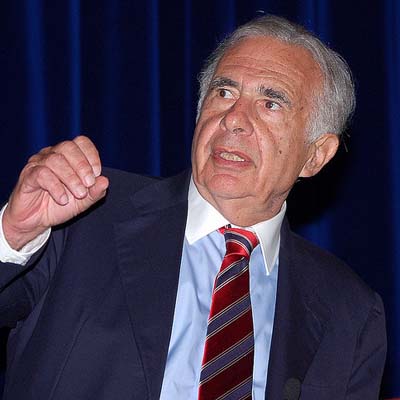 No. 6 The Carl Icahn Factor
The Batman had The Joker, Seinfeld had Newman, and Michael Dell had Carl Icahn. Over the past year, the billionaire investor attempted to thwart Michael Dell's efforts to buyback his company, arguing that Dell was better off kept public. Icahn, who put up billions of his own money to invest in Dell, argued shareholders deserved to squeeze more value out of Dell than the initial $13.65-a-share buyout Michael Dell and Silver Lake were willing to ante up.
During his failed bid to take control of Dell, Icahn was a veritable sound-bite machine cranking out relentless critiques of Michael Dell and his company via amusing and sometimes insightful quips, one-liners and colorful quotes mostly sent via his Twitter account. But in September Icahn threw in the towel releasing the statement: "I realize that some stockholders will be disappointed that we do not fight on. However, over the last decade, mainly through 'activism' we have enhanced stockholder value in many companies by billions of dollars. We did not accomplish this by waging battles that we thought we would lose."