CRN 30th Anniversary: How Much Did That Cost?
12:00 PM ET Fri. Nov. 02, 2012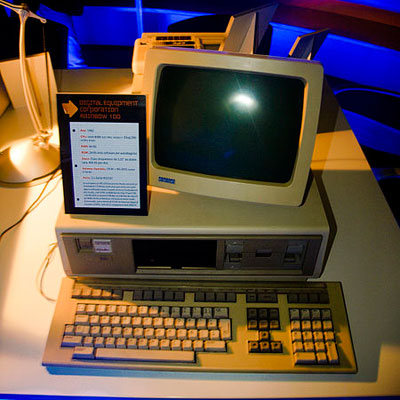 Desktop Computer
The Dual Processor Rainbow 100, which was a microcomputer desktop unit that featured a video-terminal display, was introduced by Digital Equipment Corporation (DEC) exactly 30 years ago in 1982 and was priced at $3,245. This desktop unit was a "low-cost, user installed personal business computer designed to run applications in the Fortune 100 marketplace," according to OldComputers.net. It was displayed at the June 1982 National Computer Conference (NCC) in Houston, Texas.
Today, a desktop computer packages (including a monitor and a tower) can range from about $450 to about $2,000 depending on its make and model. However, desktop computer set-ups can cost much more than $2,000 if extra memory (RAM), a higher GHz processor or accessories are added.