Email this CRN article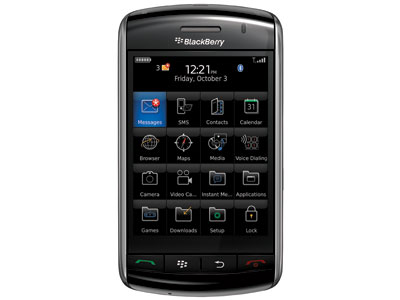 BlackBerry set the gold standard for mobile email and messaging. Throughout its 10-year history, BlackBerry and mobile messaging have been synonymous. And with the Storm, BlackBerry continues its recent trend of giving not just corporate users, but consumers, access to their email and messaging applications on the go. The Storm works with BlackBerry Enterprise Server for Microsoft Exchange, IBM Lotus Domino and Novell GroupWise, and it also integrates with existing corporate and personal email accounts. On the instant messaging side, the Storm supports most major consumer and corporate IM applications.
The G1, for all of its functionality, falls a little short on the email side. The device features no native integration with Exchange, though application developers have worked around that problem. It does offer push access to Gmail and access to other POP3 and IMAP email accounts. It also supports many consumer instant messaging platforms.
And the iPhone, which promises to make email look and work just like it does on a computer, supports popular email servers and providers like MobileMe, Microsoft Exchange, Yahoo Mail, Google Gmail and AOL, along with most industry IMAP or POP mail systems.
Far and away, the BlackBerry Storm wins out the email category, with its legacy for corporate email excellence and its ability to access a host of other consumer-oriented email accounts.
Winner: BlackBerry Storm (pictured)
Email this CRN article