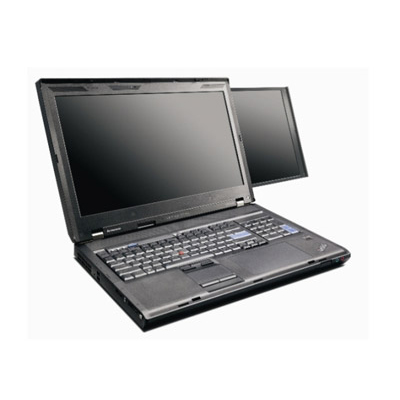 Lenovo ThinkPad W701ds
It's pricey, but Lenovo's ThinkPad W701ds mobile workstation has a secret -- a pull-out 10.6-inch WXGA screen that serves as a second display. Operating system options include Microsoft Windows 7 (32- and 64-bit), Windows Vista Ultimate 32 and Windows XP Professional.
All of Lenovo's new W series ThinkPads are built for computer-aided design and digital content creation, with an optional built-in color calibrator available, as well as an option for a built-in WACOM digitizer.
Category: Mobile Workstation
Starting Price: $3,799
Release Date: March 2010