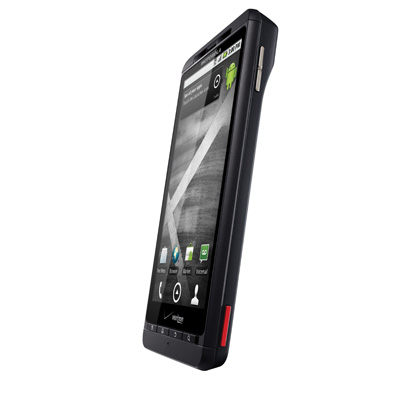 You gotta pay to play, especially when it comes to packing the power of the latest and greatest touch-screen titan.
The Motorola Droid X is $199.99 for both new and existing Verizon customers who ink a two-year voice service contract that ties in a data plan for $29.99 or higher.
The Apple iPhone 4 starts at $199 for the 16-GB model and $299 for the 32 GB, each with a required two year AT&T contract.
Winner: Motorola Droid X. Roughly $200 is the going rate for a higher-end smartphone these days, so the Droid X hits right in that sweet spot. While $100 more gets you more storage bulk for the Apple iPhone 4 in a 32-GB version, the $200 price tag and the ability to upgrade the storage on your own terms is a deciding factor for the Droid.