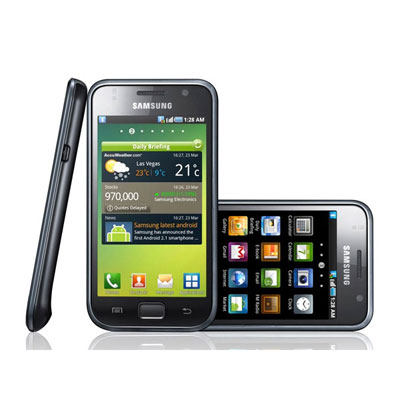 3. Samsung Galaxy S (variants)
"S" marks the spot for Samsung, at least where the branding of two of its best and brightest smartphone lines are concerned, and with the Galaxy S line -- one of its most high-profile Android smartphone launches to date -- Samsung pulled out all the stops. When Galaxy S was announced, it was promised to no less than five U.S. carriers, including the big four, with different names and slight variations on features and functionality for each.
Common to each Galaxy S is a 4-inch AMOLED display, a 1-Ghz processor, a 5-megapixel camera, 2 GB of storage and support for Bluetooth, GPS and Wi-Fi. Each of the carrier versions has a different name, and if we had to pick one, we'll give the edge to Sprint's version, the Epic 4G. It adds a slide-out Qwerty keyboard and a front-facing camera to the Galaxy S's standard features, and also runs on Sprint's 4G network.