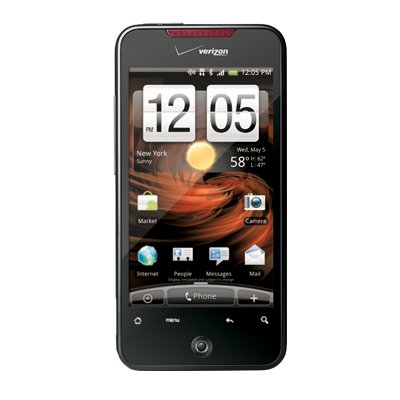 8. HTC Droid Incredible
The critics loved the HTC Droid Incredible when it arrived in April, and that love hasn't exactly waned: the Droid Incredible has remained a showpiece smartphone for Android, for HTC, for Verizon and for the emerging family of Droid-branded devices. It has a 3.7-inch 480 x 800 WVGA AMOLED display, an 8-megapixel camera, Android 2.2 with HTC Sense, a 1-Ghz Qualcomm Snapdragon processor (the first Verizon-carried phone to include one), and 8 GB of internal memory.
Ultimately, it wasn't even HTC's strongest or most advanced Android device release of the year, but still, a hot little number.