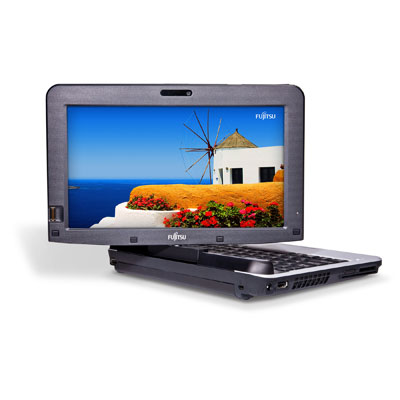 Fujitsu LifeBook: Catering To The Niche
Fujitsu continues to innovate for the health-care market and other niche segments with its latest LifeBook T580 Tablet PC. It was released earlier this month at CES along with four other high-end mobile computers, including a 3D unit and a Core i7 ultraportable. This well-equipped three pounder is built around a 1.33GHz Intel Core i5 (model U560) processor, and its 1366 x 768, 10.1-inch display has a four-point touch sensitive screen and N-Trig capacitive pen system and controller software. Digital artists and health-care workers alike will appreciate its input capabilities.
Read on to see Fujitsu's accessories tailored to each, and read the full review of the Fujitsu T580 Tablet PC.