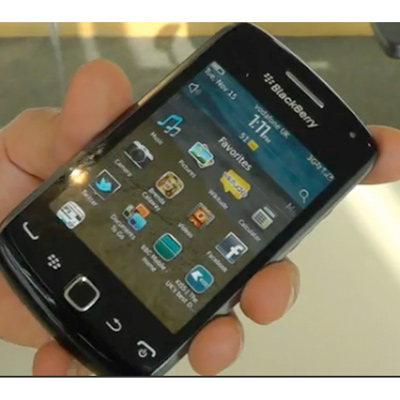 7. Blackberry Curve 9680
The same overall size, shape and weight as the Curve 9360, the all-touch Curve 9680 replaces its predecessor's physical QWERTY keyboard with a digital one. And like the Bold, the Curve was launched in November, runs Blackberry OS 7. But its 480 x 360 pixel screen offers far more real estate for displaying pics from its five megapixel auto-focus camera with flash. The camera, however, captures video only up to VGA resolution (640 x 480).
What's most cool about Curve is its extensive communications capabilities. The quad-band GSM/GPRS phone and includes tri-band for UTMS as well as WiFi b/g/n, Cisco CCX and UMA support. Throw in NFC and a dozen Bluetooth profiles and you've got yourself one cool entry-level Blackberry.