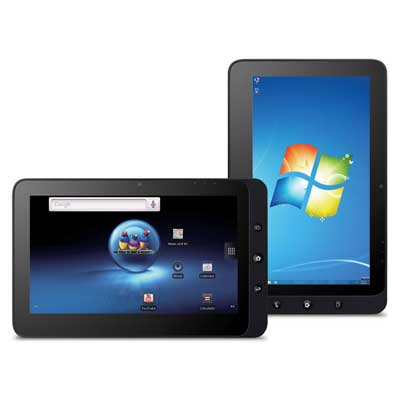 4. Viewsonic ViewPad 10
Can't decide between Windows or Android for your tablet? Don't worry -- Viewsonic has you covered. The display company developed a nifty device with its ViewPad 10 tablet, which carries both Windows 7 and Android 2.2 and allows users to easily switch between the two operating systems.
And with Viewsonic being a display expert, the ViewPad's screen is crisp and clear. The ViewPad 10 also comes with an integrated Webcam, an SD card slot and two USB ports. Powered by Intel's "Pine Trail" Atom processor, Viewsonic's tablet carries up to 32 GB of storage. The ViewPad 10 starts at $699.99 for the dual OS version and $560.99 for the Windows 7-only version.