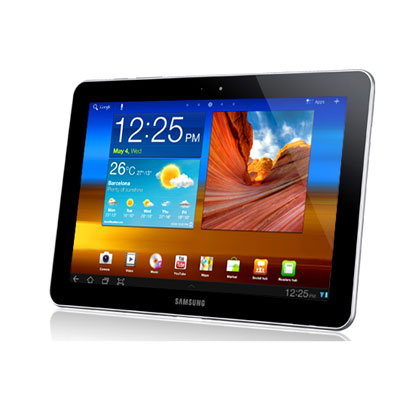 2. Samsung Galaxy Tab 10.1
If there's been one non-Apple tablet that's emerged as a strong competitor to the iPad, then it's probably Samsung's Galaxy Tab. The full-sized version of Samsung's Android tablet comes with a 10.1-inch full HD display, Nvidia's Tegra 2 processor and up to 64 GB of storage and 1 GB of RAM. There's also a 8-MP Webcam on the back of the device and a 2-MP Webcam on the font.
The Galaxy Tab 10.1 has won accolades for it sleek and easy-t0-handle case design, lightweight form factor and strong battery life. Samsung's Social Hub feature also allows users to easily integrate their email, IM and SNS communications. The Galaxy Tab 10.1 starts at $499.99.