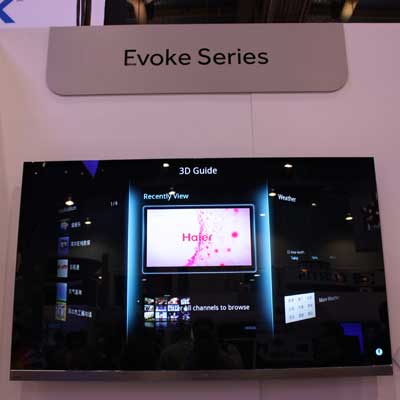 Haier's Evoke Series 65 inch HDTV
Haier's Evoke Series 65-inch television features 1,080p HD with a 120Hz full-motion refresh rate. It's also 3-D ready and comes with six pairs of 3-D glasses. A double-sided QWERTY remote control is included.
No word yet on pricing or availability, but Haier has been moving aggressively to take share from established market leaders, so it's likely that pricing will reflect this.