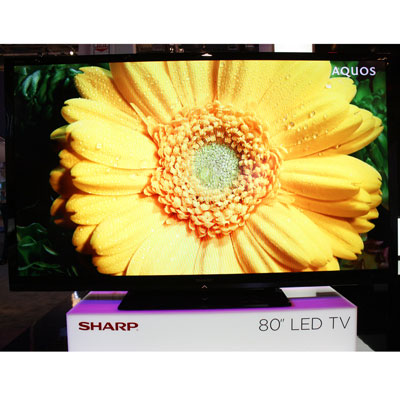 Sharp's 80-Inch LED Smart TV
Sharp's stunningly large 80-inch 1,080p LED smart TV is Wi-Fi-equipped and features a new technology -- 3D X-Gen -- that brings the screen to life for viewers with 3-D goggles. It features a 240Hz refresh rate, four HDMI ports and SmartCentral, Sharp's interface for online video and other services.
This beauty is slated to arrive in April, but at $6,500 it's the type of purchase that will warrant a lot of forethought.