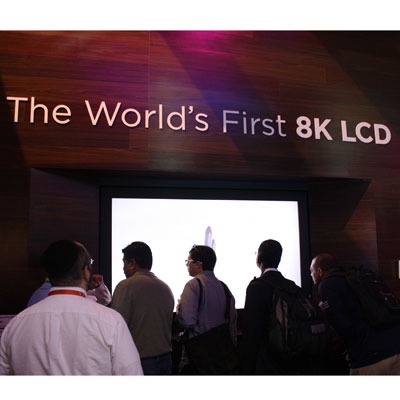 Sharp's HDTV With 8K High Definition
Sharp had one of the most stunning televisions at CES -- the world's first 8K ultra-high-definition display, with 7,680 x 4,320 resolution, or 16 times the resolution of current HDTVs on the market. The result is a ridiculously detailed HDTV that can best be enjoyed with one's face virtually pressed against the glass, and here CES attendees are shown doing just that.
It'll likely be awhile before this television hits the market, but that's OK -- this level of high definition is going to take time for people to get used to.