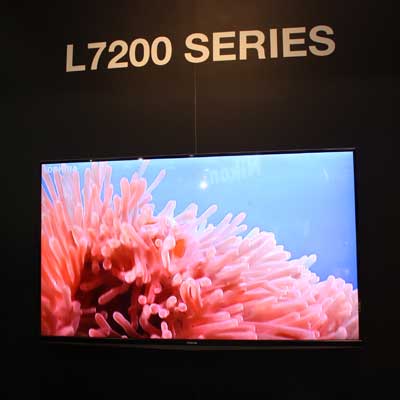 Toshiba's L7200 Cinema Series LED TV
Toshiba unveiled its 1,080p L7200 Cinema Series LED Smart 3-D TV at CES, and it's a real doozy. It comes in sizes ranging from 47 to 55 inches and features bezel-free design and a 240Hz response rate.
The L7200 also features four HDMI ports, two USB video ports and an HD PC input, as well as a full-size wireless keyboard. It'll be available in March, but no word yet from Toshiba on pricing.