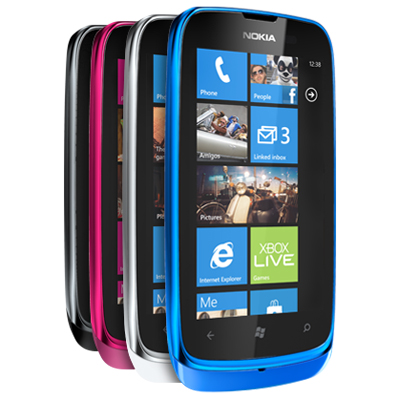 Nokia's Lumia series of smartphones has been pointed to by analysts and consumers alike as a potential come-back-maker for the Finnish OEM. And with the launch of its newest family member -- the Lumia 610 -- Nokia continued to draw our attention this week.
Like its siblings the Lumia 710, 800, and 900, the Lumia 610 will run Windows Phone 7.5 OS. But this time, Nokia's new device falls under the $250 price point, making it the "most affordable" in the Lumia line.
The 610 touts an MSM7x27 Qualcomm processor, which means it delivers a little less "oomph" than its 1-GHz counterparts in the Lumia series, but its comparatively modest price makes it an ideal fit for first-time or younger smartphone users, Nokia said.