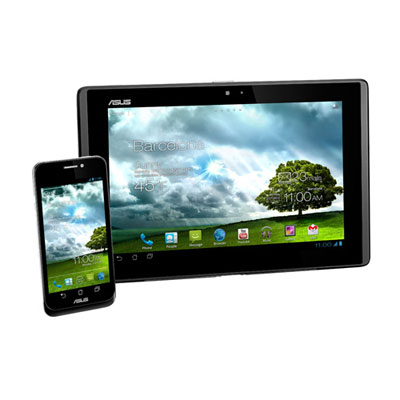 Tablet-smartphone hybrids have become commonplace these days. But Asus took the all-in-one mobile model to the next level at this year's MWC with the launch of the PadFone.
The 4.3-inch smartphone runs on Android 4.0 Ice Cream Sandwich, touts a dual-core Snapdragon processor, and has an 8-megapixel camera. But what really sets it apart from other smartphones on the mobile scene is its (optional) PadFone Station dock. Users can slide the smartphone into the dock to transform the device into a 10.1-inch tablet -- and Asus claims its new DynamicDisplay technology makes that transformation more seamless than ever.
But the transformation doesn't stop there. Once the phone is slid into the docking station, the newly-formed tablet can be leveraged with a Qwerty keyboard to give it an authentic notebook feel.