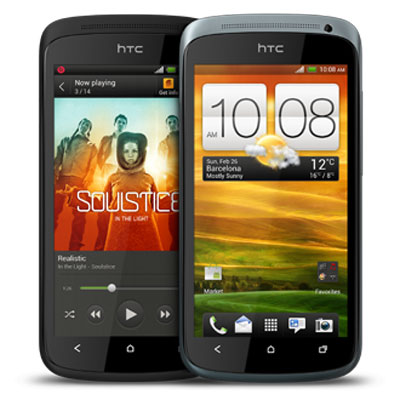 HTC was among the head-turners at this year's MWC when it unveiled a new line of Android 4.0 smartphones called the "One" series.
The Tawainese handset maker said the highlight of its new One line is its built-in cameras. Thanks to ImageSense, HTC's new suite of imaging features, One devices come equipped with a superfast capture time (0.7 seconds per shot, to be exact), simultaneous picture-taking and video-recording, and 25 gigabytes of free Dropbox space for two years for easy storage and sharing.
The series consists of three devices: the HTC One X, HTC One S, and HTC One V. The One X is the largest and highest-end of the three, measuring 4.7-inches and running a 1.5 GHz quad-cord processor. The 4.3-inch One S is next line with a 1.5 GHz dual-core processor, and the lower-end One V rounds out the offering with a 3.7-inch display and a 1 GHz processor.