Google Project Glass: Technical Reality Or Pie In The Sky?
6:00 PM ET Wed. Apr. 04, 2012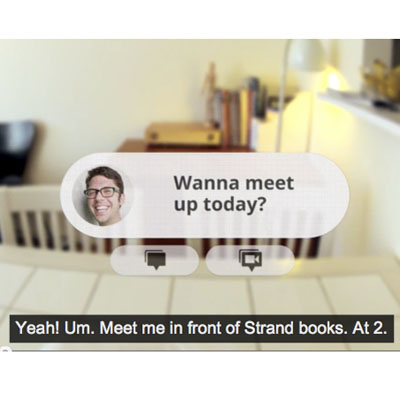 Talk-To-Texting
While drinking your morning coffee, a friend invites you via text message to "meet up today." You say, "Sure! Bookstore in 20?" and your spoken words are captured, converted to text, and sent as a reply. You're meeting at the bookstore, but there's a problem...